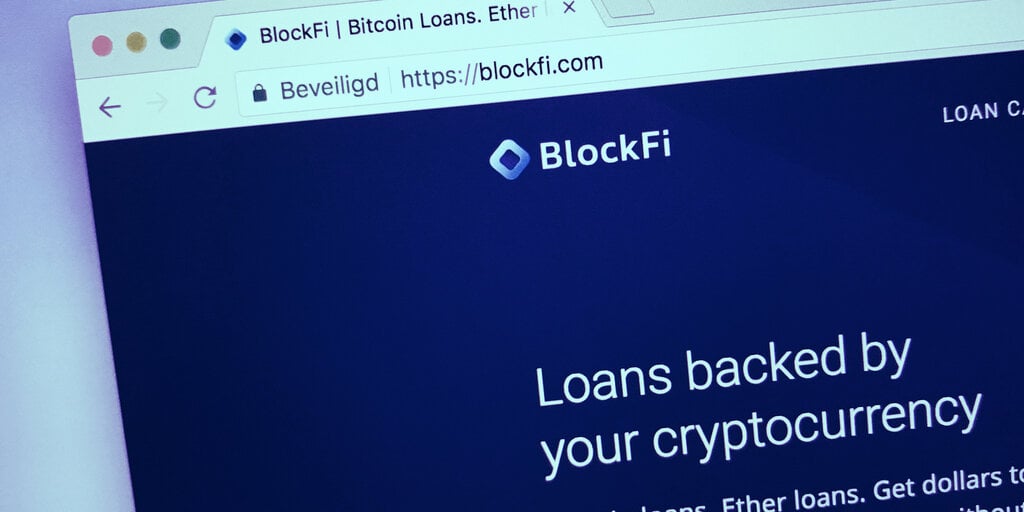 In brief
Vermont has joined the ranks of New Jersey, Alabama and Texas in raising regulatory concerns over BlockFi's high-yield interest account.
State regulators argue BlockFi's interest account amounts to an unregistered security.
The company denies these claims.
Vermont is the fourth state to issue an order against crypto lending firm BlockFi's high-interest savings accounts for offering unregistered securities.
Details of the notice served by Vermont's financial regulator aren't yet available but BlockFi informed customers about its existence on its website.
BlockFi and the State of Vermont's Securities Division did not immediately respond to Decrypt's request for comment.
Over the past week, regulators in New Jersey, Texas and Alabama have opened investigations against BlockFi and two of its subsidiaries, BlockFi Lending and BlockFi Trading.
Regulators allege that BlockFi's interest accounts, which advertise high returns for customers that deposit crypto, amount to unregistered securities.
Securities are investment contracts. Sales of them in the U.S. have to be registered with the country's Securities and Exchange Commission.
The regulators argue that BlockFi's lending accounts amount to securities because when BlockFi's customers deposit their crypto, they expect BlockFi to earn them interest.
BlockFi denies that these accounts constitute securities offerings. In a tweet on July 23, the company said it's discussing things with regulators.
"BlockFi is fully operational for all existing clients everywhere in the world, and clients will continue to have access to all products, services, and assets on BlockFi," the company said.
BlockFi's troubling week
It all started on Monday when the Attorney General of New Jersey ordered BlockFi to stop accepting new customers in the state, where the four-year-old company is also headquartered. The order didn't stop BlockFi from serving existing customers in the state.
On Wednesday, Alabama regulators demanded that BlockFi defend itself against a potential cease-and-desist order. The company has 25 days to put together a compelling argument.
And on Thursday, Texas State Securities Board (TSSB) served the company with a cease-and-desist order that could take effect following a hearing on October 13.
BlockFi has $15 billion assets under management, according to the TSSB notice. $691 million of these assets are from Texas residents.
BlockFi stores customers' assets in the vaults of third-party custodians like Gemini, BitGo, and Coinbase, which held 43% of its customers' assets as of 2021 Q1. The rest is in liquid investments or loans. The company says it doesn't owe customers anything if it loses their crypto due to operational or technical difficulties.