Disclaimer: The text below is an advertorial article that was not written by Cryptonews.com journalists.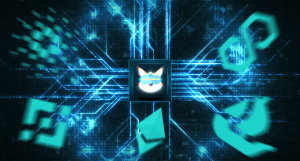 SLINK LABS is a token incubator company where developers or individuals apply and get help with funding, marketing, and development of their tokens or ideas. Through the company, SLINK, a token similar to owning stock, was developed by a group of experts in the field. They saw a vision to create tokens in the various blockchains, with each token having a unique purpose and mutualistic relationship with core products in SLINK'S management.
SLINK plays a vital role in the blockchain, as the token represents SLINK LABS regardless of their network. It also includes a buyback mechanism that acts as a dividend to all holders of the token. SLINKs uniqueness is that it's not limited to community price action like most of the other coins. Instead, their revenue is generated across all tokens under their name.
A knowledgeable and ambitious team, SLINK LABS has been able to overcome all the challenges encountered on their way to success. This has been achieved through a series of trials and errors and meeting new connections every day as the token grew. This was a great test for the company, and that's why getting listed on Coingecko and CoinMarketCap is a huge achievement for the team.
Buying SLINK is also relatively easy. The first step is installing the MetaMask extension to your chrome browser, or download the mobile app if you want it to be on your phone. You will then transfer the Ethereum to the MetaMask wallet, or you can alternatively buy the Ethereum straight from MetaMask. The next step will be to connect to UniSwap as that's the easiest way to connect to buy the $$LINK. All you have to do is to press the Buy $$link button on your screen and connect to your new MetaMask wallet. The last step in the buying process is to transfer the Ethereum to the MetaMask you have just created from your other wallets.
The tokens and funds inside your wallet are under your control. SLINK LABS advises that you don't connect your wallet to any website or fall into the trap of sending anyone money. More importantly, the SLINK LABS team is not mandated to ask for any information regarding your wallet or money via a text. There are set official communication channels, and information is always shared on their telegram channel or on the company's official website. This is essential information that every applicant or holder should know for the safety of their investment.
In addition, SLINK SLABS recommends you carry out your due diligence before making any other move, as there are many scammers out there.
For SLINK SLABS, the SLINK token ($$LINK) is there to make sure the money you've invested with their token or vetted tokens with them is safe. Their ambition is to see their token become a staple in the industry in a few years and where visitors will access their website as a reputable and recommendable source for vetting tokens. This will also include the website being a trusted source of information, much like Wikipedia.
In the meantime, they are focused on doing a major migration, renouncing shibalink into SLINK LABS to guarantee a smooth transition from raise to market.