What a week! We left the green July behind, while market sentiment made a jump led by BTC, ETH, and BNB. And then, Ethereum finally arrived to London, the burning began, and we looked into what EIP-1559 does and does not do. One old presentation by Vitalik Buterin brought up an unresolved Ethereum issue again, and we learned that MEV harms Ethereum users and it may be here for some time. Pantera CEO trimmed his earlier BTC price forecast for 2021, saying that ETH will be outperforming BTC.
Then, Square agreed to a USD 29bn all-stock deal to buy Afterpay, FTX saw more than a million sign-ups in the first half of 2021, and Coinbase stopped BSV trading following another attack on the network. Also, we learned how Musk's and Saylor's tweets steer BTC and DOGE price. Also, JPMorgan reportedly offered its Private Bank wealth management clients access to an 'in-house BTC fund', while Ray Dalio said that while he prefers BTC over bonds, he would pick gold over BTC. Meanwhile, NFT sector has exploded across the board, while monero seemed unaffected by the news of the extradition of its former lead maintainer Fluffypony.
Heavyweight critics are gunning for a new, controversial new bipartisan bill in the US, with numerous crypto advocates launching an ambitious campaign aimed at driving up support for an amendment to it, and even though the EC said it is not targeting non-custodial crypto wallets, their legislative proposals would still affect the whole sector. The SEC boss hinted that he may seek to regulate DeFi, and we looked into the top 10 key statements he made. In Poland, a group of lawmakers asked the Ministry of Finance if they'll facilitate making bank deposits for crypto companies, and in Uruguay, a senator unveiled a crypto adoption and regulation bill. In South Korea, the ruling party hinted at an increased crypto leniency, while a number of smaller crypto exchanges announced their imminent closure. Meanwhile, the DACH region may inject USD 657bn into digital assets within three years.
And here's an article for you if you've ever wondered what's it like being a bitcoin miner full time.
Now, here are the best crypto jokes for you. Yes, only for the special you reading this now!
__________
Heeey, Crypto Twitter! How are you?
__
First, let's see check on this week's main star.
__
There's choreography too.
__
And what if a child is standing near an ethereum when it starts burning?!
__
And BTC was up this week too.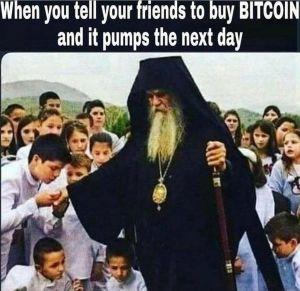 __
'Hello'.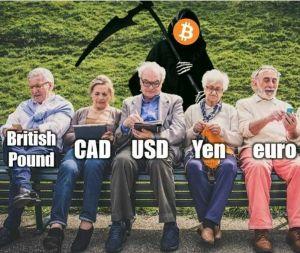 __
'Oh, dear Jesus Budha Satoshi!"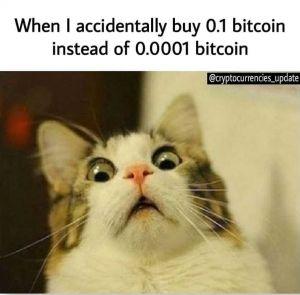 __
Yes.
__
Another look at 9 v 2,702.
__
'I need 2,702 blank papers'.
__
In case you needed a visual representation, here's an official one from the Seven of Nine analysts.
__
Let's do some more helpful comparing.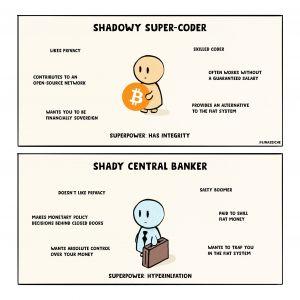 __
So much dumb in one image. As our good friend would say, 'much stupid, very idiot'.
__
Aaaand discuss.
__
Don't mess with people's NFTs.
__
'NFTs! Get your fresh NFTs!'
__
'Class, here we have an example of irony.'
__
Even the outlet is baffled.
__
And now, your BTC nature documentary.
__
Last, but not least, a song for your relaxing crypto weekend.